Our Mission
We aim to be the go-to public affairs firm for clients facing high-impact issues and opportunities in Wisconsin. Our goal is simple – deliver results.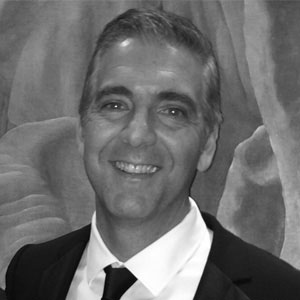 Buddy Julius
Founding Partner
bjulius@thefirmllc.net
LinkedIn Profile
Buddy Julius founded The Firm Consulting in 2010 and serves as managing partner and president. He works closely with clients based across the country to create and implement government relations strategies at the state and local levels in Wisconsin.

With nearly two decades of experience working with the Wisconsin Legislature, corporations with significant presences in Wisconsin and local trade associations, Julius brings unique expertise and understanding of how to effectively and efficiently solve his clients' challenges. His clients have spanned diverse fields, including transportation, healthcare, high-tech initiatives, procurement, startup initiatives, education, real estate and financial services. Julius represents the majority of his clients on a multi-state, federal and municipal level.

Prior to establishing The Firm Consulting, Julius spent nine years as the director of government affairs at AT&T, where he developed and managed legislative initiatives at the state level. Previously, he served as policy director for the Metropolitan Milwaukee Association of Realtors. Earlier in his career, he spent six years as a senior legislative assistant in the Wisconsin Legislature. Julius has also worked on numerous state and federal legislative campaigns.

A community leader and avid volunteer, Julius currently serves on the VeTransfer Board, is an active mentor to the startup community, and is a member of the Metropolitan Milwaukee Association of Commerce (MMAC). He is also a UWM Graduate School Cabinet member.
Ryan Murray
Partner
rmurray@thefirmllc.net
LinkedIn Profile
Ryan Murray serves as a partner at The Firm Consulting. Murray's background in state government includes serving as a gubernatorial Deputy Chief of Staff, Deputy Cabinet Secretary, State Senate Chief of Staff and Communications Director for the Senate Republican Caucus.

As deputy chief of staff, Murray oversaw the development of the Governor's public policy agenda during a time when Wisconsin became a national leader in government reform. He also managed the Governor's relationships with the state legislature and worked closely with cabinet secretaries on policy implementation, management and communications. Murray was intimately involved in the development and negotiation of the state's biennial budget and shepherded to passage much of the governor's most influential legislation.

Murray previously served as Deputy Secretary and Chief Operating Officer for the Wisconsin Economic Development Corporation (WEDC). Appointed by the Governor, Murray led efforts to reform the agency after the discovery of numerous internal systems failures and oversights. Murray also oversaw the creation of new business development and marketing programs, leading WEDC and its partners in the creation or retention of over 60,000 jobs and assisting over 6,000 businesses and more than 180 Wisconsin communities.

Murray previously served as a senior aide to both legislative and statewide political campaigns and spent six years in various roles in the Wisconsin State Legislature, including as a senate Chief of Staff, and Communications Director for Senate Republican Leader Scott Fitzgerald.

Murray has a depth of relationships on both sides of the aisle and, because of his experiences at the WEDC, has a unique knowledge of how funds are allocated and where nonprofits may have an opportunity to procure government funding or support.

In addition to his government service, Murray was a founding board member of the Brightstar Wisconsin Foundation and was a board member for the Wisconsin Manufacturing Extension Partnership. Murray is a native of Superior, Wisconsin, and attended the University of Wisconsin-Superior and Macalester College.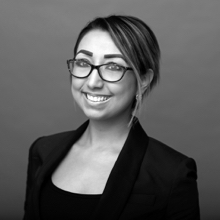 Cynthia Ortega
Director of External Affairs
cortega@thefirmllc.net
LinkedIn Profile
Cynthia Ortega serves as Director of External Affairs at The Firm Consulting LLC where she began as an intern in 2017. While an intern, Ortega organized and facilitated grassroots and external affairs events for The Firm and its clients. In her current role at The Firm Consulting, she leads external affairs activities, manages multiple social media platforms and works on advocacy initiatives for clients.

In addition to her position at The Firm Consulting LLC, Ortega is also Deputy Director of Government Affairs at The Metropolitan Milwaukee Association of Commerce (MMAC). At MMAC, she leads the team's advocacy activities at the city and county levels. She also provides media and administrative support including maintaining the Government Affairs division's news tracking and social media presence.

Ortega is a graduate of UW-Milwaukee. While a full-time student, Ortega also worked full time as an Events Coordinator and Administrative Assistant at a Downtown Milwaukee restaurant. In addition, she worked as an intern at the law firm of Habush Habush & Rottier where she helped create their Hispanic outreach program, serving as a Spanish translator for the firm's programs and services.

Passionate about community and helping others, Ortega enjoys working with the National Restaurant Association's Kitchen Cabinet initiative in planning and executing various yearly events that celebrate local restaurants and provide service to those in need. She is also part of Executive Women International which is an organization made up of professional women that support each other and help each other achieve personal and professional goals. Within the organization, Cynthia is the creator and writer of the monthly blog series, "Woman Wednesday's," and a member of the Philanthropy Committee where she leads social volunteer activities.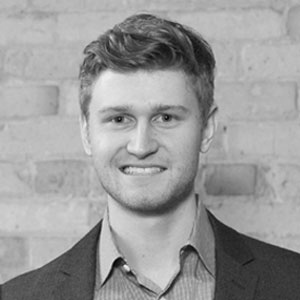 Ben Bartling
Technology Consultant
LinkedIn Profile
Ben Bartling is a technology policy consultant at The Firm Consulting, where he helps implement government relations strategies and conducts research for clients with high-tech initiatives.

With a passion for software development and entrepreneurship, Bartling has become an active player in the technology startup community. As a strong believer in lean, web-based software solutions he started his first venture, ZoomShift, before graduating. ZoomShift, a scheduling technology for the restaurant business, has received numerous state and regional awards for its unique business model and innovative solutions.

Bartling's unique experience as a software developer and founder of a successful technology company enables him to bridge the gap between technical product development and business, which is key in helping policy makers and other stakeholders understand the needs and challenges of high-tech companies.

Bartling received his bachelor's degree in finance and entrepreneurship from Marquette University, and is a self-taught software developer and designer. His unique bridge between technology and business has been a key component for his ventures and his work at The Firm Consulting.